More than hundred aircraft and almost 32 thousand military personnel. Ukraine at UN provided data on Russia's military presence in Crimea
The number of Russian military in the occupied Crimea in the fall of 2019 is estimated at 31.5 thousand military personnel.
Deputy Foreign Minister of Ukraine Yegor Bozhok made a corresponding statement at a briefing on "Demilitarization, de-occupation and reintegration of Crimea and the city of Sevastopol (Ukraine): future challenges" at the UN headquarters in New York, Ukrinform reports.
According to the minister, about a thousand pieces of equipment, dozens of tanks and hundreds of armored vehicles, powerful artillery fighting equipment are deployed on the illegally annexed peninsula.
In particular, 40 Russian tanks, 583 units of armored vehicles, 162 units of heavy artillery installations, 12 multiple launch rocket systems.
Moreover, 122 combat aircraft, 62 Russian Air Force helicopters, as well as 34 warships and seven Russian submarines, are stationed on the peninsula.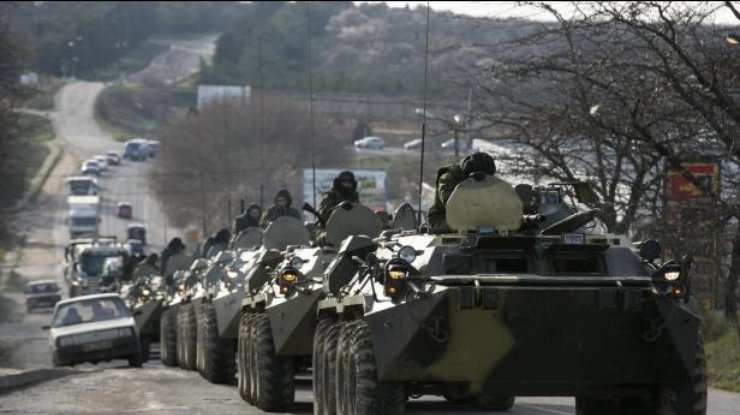 In recent years, Bozhok noted, Russian militarization has increased significantly, and Russia is not going to stop.
It is expected that the number of Russian troops and weapons will increase by 1.5 times by the end of 2025.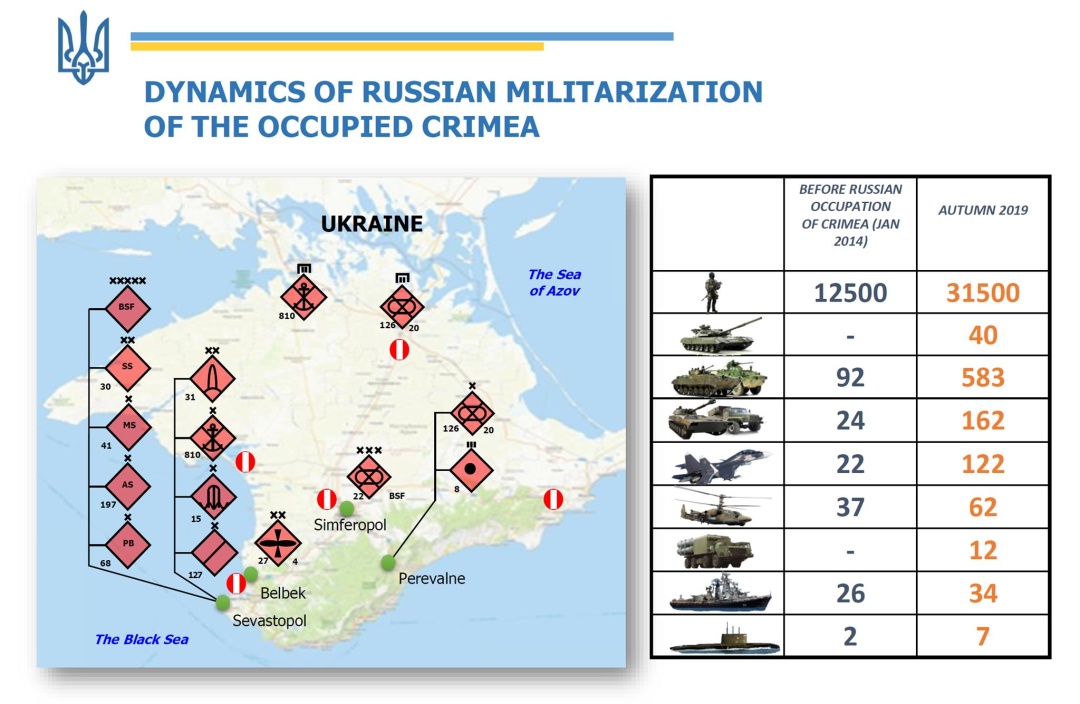 The diplomat also raised the issue of restoration of nuclear infrastructure in Crimea by the occupying state and the deployment of means and systems capable of carrying nuclear weapons, which violates its nuclear-free status declared earlier by Ukraine.
In this regard, he informed about the intention of Ukraine to submit to the UN General Assembly an updated draft resolution "The problem of militarization of the Autonomous Republic of Crimea and the city of Sevastopol, Ukraine, as well as parts of the Black and Azov Seas" and urged UN member countries to support this document.
The main goal of the project is to force the Russian Federation to withdraw all troops from the Crimea and end the temporary occupation of the peninsula.
QHA media reported, that on January 4, 2019, the Permanent Representative of Ukraine to the United Nations, Volodymyr Yelchenko, said that the annexed Crimea had become a huge military base in Russia.
He noted that the number of military equipment in the Crimea and in the vicinity now exceeds all permissible limits, including under agreements that limit Russia's military presence on the southern flank.
Earlier, the UN General Assembly on December 17, 2018 adopted a resolution calling on Russia to withdraw its armed forces from the occupied Crimea and condemning the growing Russian military presence in the Black and Azov Seas.